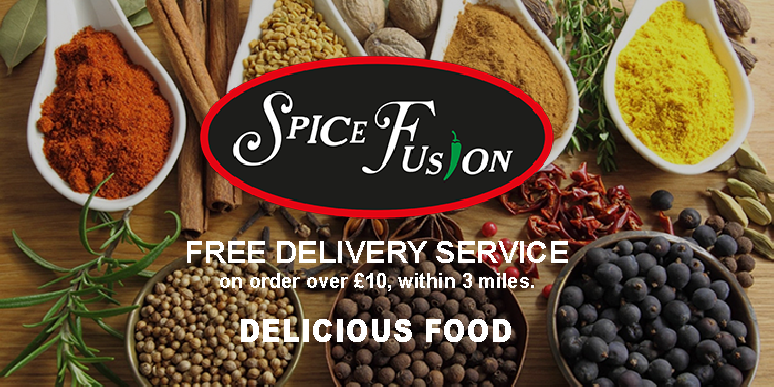 Collection time: 25 - 30 min. | Normal delivery time: 45 - 60 min. (Time may increase during busy periods).
Minimum order for delivery is £15.

Welcome to Spice Fusion, a modern and sleek restaurant serving an extraordinary selection of traditional favourites and speciality dishes from many different regions.
We offer a rich range of dishes for you to choose from to create the perfect Indian meal.
Some dishes may contain nuts, please ask a member of staff for assistance.